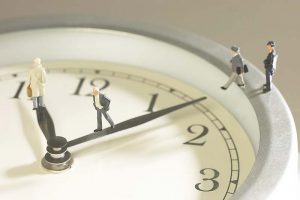 When hiring a VA for the first time, it can be difficult to even know what your business needs. It is always difficult for me to hear that someone hasn't experienced the amazing benefits of having someone else to help shoulder the burdens, I often wish I had been able catch them before they made those mistakes. It is helpful for me to hear these stories however because I can assist people like yourself so that you don't make the same mistakes.
The Outsourcing Success Academy is all of that collected wisdom in one place!  I have also developed an Outsourcing Workbook to help you in the process of deciding what tasks should go to which VA and how much to pay them for their services.
I have come across business owners across the spectrum of using VA's from those who have never hired a VA to those who utilize VAs for a large portion of their business tasks across a broad spectrum or positions.
One of the biggest ones challenges is time allocation. How much time will it take someone do this work?  One business owner I spoke to named xx said she had drastically underestimated the time it would take the VA to do a project, and received an invoice significantly higher than expected.
They learned together from this and implemented a reporting system itemizing each project and allowed the business owner to see where the time was being used and to re-evaluate which tasks to outsource.
The continuous support available through the Outsourcing Success Academy (a direct connection with yours truly), we discuss issues like these and go step by step through the process and assist you in planning the tasks and time needed, so that you can avoid this pitfall.
While you're deciding which programs and benefits are right for you, you can always sign up for the FREE outsourcing tips!  Sign up here.
What has been your experience of outsourcing?  Please add your comments below.