Virtual Assisting has come to popularity in the last 5-10 years. In fact it wasn't even possible 12-15 years ago. The internet and technology drives the ability for Virtual Assistants to be just that: "virtual". With the tools of our trade being the internet, Skype, IM, and cheaper calling costs, the ability to be virtual is growing leaps and bounds. It wasn't too long ago that the average person didn't know too much about Skype or need an international calling plan. More and more, companies are able to expand their enterprises globally without even leaving their hometown. This includes hiring VAs who might be located somewhere else in the world. While this can be a very cost-effective way to business outsourcing, you really need to think through what this might mean for your business. At Virtual Works our business hours for all of our VAs is 9-am- 4:30 pm Eastern Time, but not everyone works this way.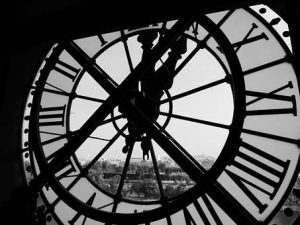 There is a story I heard from a friend about a time when she was the VA for a start-up who's customer base was employees working overseas. The toll-free phone number for the business rang in her home in Canada and occasionally calls would come in at off hours. One memorable night she woke up to hear herself say "thanks for calling, goodbye" and hanging up the phone, with the realization she had an entire conversation literally in her sleep!
It is a good illustration of the challenges that can come from working across time zones. If your business allows for flexibility in the time zone, then perhaps outsourcing will work for you. If you are having difficulty figuring out when to plan a meeting try a website such as: http://www.timeanddate.com/worldclock/meeting.html this takes into account Daylight Savings times and time differences that can change throughout the year.
In some businesses, the tasks or the people are more dependent upon being in similar time zones, in our Outsourcing Success Academy programs, I talk about hiring the 'whole person' and other things to think about when deciding who to hire. For example, if you have business interests in many parts of the world, a VA may be a good fit so that you will have support in every country where you conduct business, in cities/countries where cultural knowledge is a plus. The VA would be virtual to you and provide an added benefit of being local in cities where you do business.