AFFORDABLE, CUSTOMIZABLE BACK-OFFICE SOLUTIONS
Every hour that business owners spend organizing documents, producing reports and double-checking figures is an hour that they could have spent closing a deal. In fact, without professional financial, administrative, and other support, a business owner's typical 40-hour work week could easily double, with no increase in profit. If it's not a revenue-producing task, consider outsourcing it.
Virtual Works Inc. (Total Office Management) is a virtual network of Canadian professionals providing project-based or ongoing financial, administrative and other office management support. Each member of our team has over 10 years of experience supporting small and medium-sized businesses just like yours. They are experts at performing critical back-office tasks quickly, efficiently and accurately.
HANDS-ON, PROFESSIONAL ASSISTANCE WITHOUT THE HUGE PRICE TAG
Virtual Works (Total Office Management) can help business owners and executive teams:
optimize time and resources
focus on priorities
streamline

workflows

capitalize on business opportunities
anticipate and respond to developments
cut unprofitable expenses
raise their public profile
strengthen new and existing relationships, and much more
Contact us for a free consultation to discuss how Virtual Works (Total Office Management) can help drive your business to new performance heights.
AFFORDABLE, RELIABLE AND PROFESSIONAL SOLUTIONS
FOR SMALL AND MEDIUM-SIZED BUSINESSES
Virtual Works (Total Office Management) is pleased to offer professional administrative, financial and related office management services in the following areas:

Timely and accurate management of bookkeeping, banking, credit card processing, budgeting, financial reporting, year-end activities, file back-ups, archives, etc.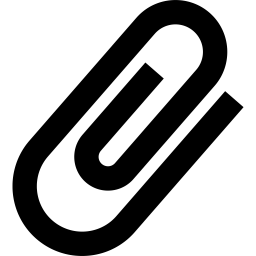 Accurate word processing, data entry, document formatting, proofreading, minute-taking, transcription in English and French from micro-cassette or digital media, etc.

Management of inventory, manufacturers, producers, distributors, client lists. Preparation of related reports, etc.

Regular website maintenance including content, images, forms, promotions, partners, etc. Timely response to inquiries from customers via these platforms.

Uploading of product photos and descriptions. Management of shopping carts and payment gateways. Regular sales reports. Timely response to inquiries from customers.

Efficient screening, answering and forwarding of customer questions. Preparation and distribution of special offers, updates and other information.
READY TO PUT VIRTUAL WORKS TO WORK FOR YOU?
If you:
know what you want and have a clear vision of your future
manage your business authentically and ethically
are eager to integrate electronic tools and remote support into your workflow
value collaborating with a professional virtual team
Contact us for a free consultation to discuss how Virtual Works (Total Office Management) can help you achieve your business objectives.
Let's talk about your overhead.