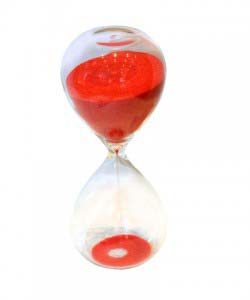 Are you the bottleneck?  Check in with yourself on this.  Many owners love being indispensable with all the business knowledge in their head and a need to do it all.  Having all the knowledge is critical, however, it's smarter to get out of your own way and delegate the back office tasks so that your business can thrive and grow with you at the helm.  By outsourcing, your time will be freed up so that you can conduct growth activities effectively.  It's really more about mindset than it is about logistics.
When I stared my business back in 2004, I got stuck on this all the the time.  It took many, many attempts at trying to figure out why things weren't going the way I wanted them to.  I had to mentally and physically step back from the situation and ask myself what's going on, try to evaluate what was really going on.  Only then did I realize that I was the problem!  What a surprise!  Once I understood how to get out of my own way, I learned to see it coming and was better prepared to delegate.  We humans are such creatures of habit and it's hard for us (me) to learn new skills, even more so when it comes to our business and allowing ourselves to evolve personally and professionally.
Know that you're not alone!  Feel free to share your comments on what's going on and how you overcame obstacles.  Thanks!