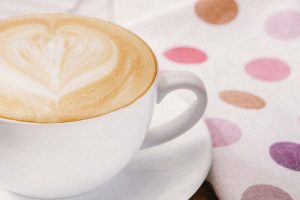 I have a friend who worked as a Barista at a well-known coffee shop. She tells the stories of guests who would return their latte because "it just isn't right". After making thousands of lattes she understood that what is 'right' to the recipe isn't always 'right' to the customer. She learned to ask probing questions such as "is it too sweet? Too milky? Too much coffee?" By requiring the guest to be more specific, she was able to fix the problem quickly. In short, she learned to speak the language of the guests' expectation.
Hire your virtual assistant or working with a VA can be a little like that, except you are the guests whose latte isn't quite 'right'.
When you hire someone to do a job you have a number of expectations about how the job ought to be done. It can take time to learn how to talk about the tasks you need accomplished. It can be difficult to accurately define the quality, feel or essence of a job that needs doing. You might think it is simple, yet you understand all the reasons you do it THIS way, and perhaps even all the reasons you DON'T do it another way. Your 'right' isn't the same as everyone else's.
Often this skill is learned through trial and error.
To start learning this skill you just have to begin. One options might be to choose a small one-off task that can be outsourced with limited risk to your organization. It could be a mailer that needs to be written, or a spreadsheet that needs cleaning up. Just a couple of hours' worth of work. Find a VA who can do the project for you, and see how it goes. If they do a good job, you have a great product and good return on your investment. If they don't meet your expectations, ask yourself how you could have communicated better.
Then try it again.
In this way you learn to speak the language of your expectations and your business in such a way so your VA can grasp what you need and want and meet those expectations the first time!
My e-book "Virtual Freedom: A Comprehensive Guide to Hiring the Help You Need" walks you through exercises designed to get you thinking strategically about the tasks you do every day, and finding ways to talk about them so that others can meet your expectations.  Head over to our Facebook shop @virtualworksinc to find out more info on my great product!  (Pssst… you can also grab a FREE copy of my Outsourcing Planner)