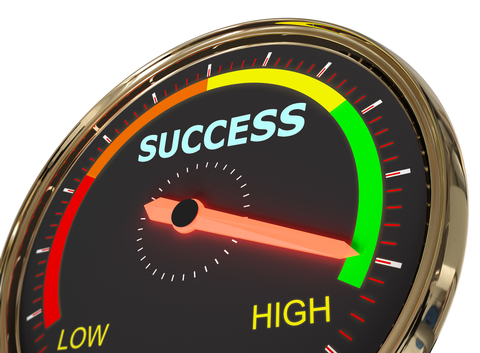 Whether in business or in our personal lives, we're constantly striving to find something, to do something, or to complete something leading to an achievement or accomplishment and we measure how successful we are against the ability to reach these goals. Many times, we're so busy looking ahead to how we can achieve these goals, we often forget to reflect on what we've already done and we may only be recognizing professional achievement and not the day to day.
A colleague told me a story of how one of her friends was completely down on himself, feeling like he hadn't accomplished anything. While he admitted this was an extreme way of thinking, to not have accomplished ANYTHING, he couldn't shake the feeling that he had not yet done anything with his life, as he was in his mid-thirties, had never been able to buy his own home and did not have a solid career nailed down, nor did he have any idea what his career was. However, he had been married for 15 years, with three almost grown, respectful children and he took care of his parents and grandmother when he could. She pointed out what he had already accomplished but this didn't resonate as actual accomplishments to him. But why?
When we fail to recognize what we've done in our lives as a whole, we may be denying ourselves that feeling of accomplishment, which gives us a little motivation boost to go further to achieve the goals we set out to do.
It comes down to how we measure success, and we all do it differently. These differences can stem from our upbringing, our personal and professional experience, our current societal norms, and numerous other factors, but one thing remains: for the most part, we want to be successful and we each have a measure in our mind of what this is. Forbes magazine has given an indication of how one should measure success, and that all starts with YOU, in terms of what success represents, how it is measured in your state of mind, and that it is for YOU to measure an no one else. So the first question is: How do YOU measure success?
Success comes in many forms, small to large, professional and personal and it's a good idea to know where you are at with respect to your own larger goals, because each little step further towards and overarching goal is an accomplishment in and of itself. If I said I want to be a psychologist so I can help people, this is a very broad and very big goal. The chance that I may not accomplish this larger goal is fairly likely, but that should not be a deterrent for trying or enjoying the path to get there. Each course passed towards a psychology degree, each article read and understood and each opportunity to rest and let the information connect is its own accomplishment. In an article on tinybuddha.com they take a look at everyday successes to celebrate, to show that not all success is "material" in nature.
So, why not celebrate what you have managed to do, to provide the fuel to your motivational fire?? If you're still focused on those larger goals, Psychology Today as a short article on steps to achieving those goals and remember to enjoy the road to get there! So, take it easy on yourself, give yourself a pat on the back for what you've been able to do and you will move on to do more.
I have successfully written this article. Now it's your turn to do something amazing!
Are you working on a project using a Microsoft Access a database? Sign up for our upcoming WUT? Newsletter by Aug 28, 2019 showing some helpful tips for working with Microsoft Access.