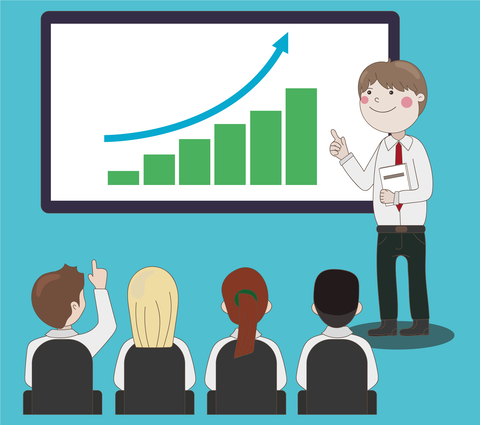 Last year we spoke how to gain confidence in public speaking with some thoughts on how to help make it through your next speech confidently. We looked at:
Changing your worry to excitement by going into it with a positive outlook, and regardless of the outcome, it was still an accomplishment.
Practicing and preparing before you step out on stage, by providing yourself with enough time to prepare yourself adequately.
Making yourself familiar with the presentation venue and environment, so you are more comfortable before speaking.
Encouraging interaction with your audience by leaving some time for them to speak at different points of your presentation. This can also provide you with a little break in speaking if you are listening to the audience.
Taking care of yourself by getting enough rest, and doing those things that make you feel calm and prepared.
If you needed some outside help we also suggested looking into your local Toastmaster's group.
While the previous article does provide ideas on how to gain that confidence to speak, what if you have had a not so wonderful speaking experience and are hesitant to get back out there?
It may be a little tougher for those that have experienced a negative presentation or speech as they might replay the events in their head over and over about how they looked a certain way or acted a certain way that was not how they wanted to come across. That inner critic can be pretty harsh.
One of my friends just finished a presentation to a group of stakeholders for one of her clients and afterwards, she felt terrible, because according to her account, she forgot one person's name, said "um" too many times, then stumbled over her works and spoke too quickly. Her inner critic was in overdrive pointing out all of these things that had gone wrong. But, shortly after an email came through from that same client thanking her for a wonderful presentation.
"How, did they think was a good presentation?" she thought. After placing herself in the shoes of her audience, she realized that the inner critic was in no way close to how the members of her audience felt. While she has now realized that she would never criticize someone else the way she had criticized herself and she was being too hard on herself, she is still very hesitant to get back out there and present to a group again.
If anyone else is out there with a similar situation, the next few thoughts may help.
How to get back your confidence in speaking to a group
Your audience is there to hear what you have to say and that information is important, so let your voice be heard again.
In general, audiences are not picking apart your presentation and are hoping you will do well.
Do your best to let the negative thoughts you may be holding wash away. They are not helping.
Be proud of yourself for accomplishing getting up there to speak in the first place!
Maybe there are some improvements to be made to the speech or presentation, but take it as a learning experience to make it even better the next time. Don't stop yourself from that next time. It gets better!
For some additional information, ginger public speaking has a publication on recovering from a bad speech.
No matter the size of the group you are speaking to, if it's in person or via a web conference, you CAN do it and many people want you to succeed!