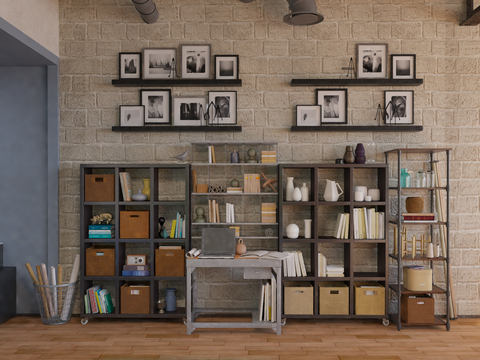 It's that time of year when many people consider opening the windows to get some fresh air, cleaning up the house and getting organized now that winter is over. This Spring, many of us are staying in, to self-isolate, so why not take the time to get a jump start on Spring cleaning? My personal invitation to you: if you need advice on how to transform your work day into a remote work day contact us. My team and I have been working remotely for many years and look forward to giving you some ideas to keep your business moving forward, even if you're not in the office.
It can be challenging to take the time to clean up, especially when you already have an active to-do list to get through.
One of my colleagues mentioned she spoke with a friend that spends most of their time just trying to take care of client work and has not had the time to take care of file maintenance, and tracking business progress. She said, "It's like a person that takes all of their time to care for their loved ones, but never seems to have time to take care of his or herself. That's what taking care of your business organization is like." You need to take care of yourself (your business) first and then care for your loved ones (clients). She then told her friend to take a small portion of each day to go towards these maintenance projects for their business or take one day per week to tackle them. This is self-care for business and Spring cleaning can be a part of that.
Like self-care, it can make you feel lighter and allows you the space to concentrate on those things that may not be possible when you are surrounded by clutter and chaos. Last year at this time our WUT? newsletter touched on some of the things we can do to clean up our businesses and this article will expand on those ideas.
Company Status – Verify that your business is still on track with its Business and Financial Plans. Entrepreneur has an interesting article on using your business plan to monitor progress. After all, the plans you set forth are a roadmap to guide you.
Email Organization – Delete unwanted emails from your inbox and as you go through those that you no longer wish to see in your inbox look for the unsubscribe button at the bottom of the email to prevent them from coming in. Set up some folders for ease in the organization of emails as they come in by assigning certain email addresses to land in specific folders. For example, perhaps you want your supervisor's emails to land into a folder called "Action Immediately", or a folder called "Maybe Later". That's up to you.
Tune-up the website – Go through your website to check that all information is still valid or if there is anything to add or just update its look. Not sure what you might like to change or if you would like to change, Upwork has an article to provide you with a little inspiration.
Update equipment – Check for updates on computers and other equipment to make sure all are running properly. Check out Norton's Reasons for Updating your Software.
Actual cleaning – Get down to it and dust, wipe down, vacuum and physically clean up your workspace. This can be done as part of your remote set up to give you a nice organized workspace, or when you get back to the office.
The next few items may be in-office Spring cleaning and not something to look at remotely but if you can, why not try?
Paper/File organization – Review files and papers to see what is needed, what can be archived and what can be shredded or tossed. While there is a temptation to hang on to everything, not everything needs to be kept. There are guidelines based on your type of business and the type of paperwork that can let you know when something is too old to keep.
The storage and supply room – Clean up your storage and supply room by organizing pens, papers, markers, staplers for quicker access to your materials and determine what is needed and stock up. This also makes it a lot faster for people to find what they need instead of rummaging through the supplies, saving some valuable work time.
Whether you are in the office or working from home it is important to stay productive, so why not take that energy and clean up!
Sign up for our upcoming WUT? Newsletter by March 25, 2020, for the top online news resources that try to avoid bias.