Have you ever baked with children?  A 20 minute batch of cookies becomes a 2 hour production resulting in the use of every dish in the house and the kitchen left looking like a tsunami hit-and maybe not even an edible dessert!
In a recent Periscope broadcast, Michael Hyatt (branding expert) reminded his viewers that when bringing on new talent or trying to expand there is always going to be a temporary reduction in excellence and productivity, yet the net benefit over the short time allows for exponential growth.
It will always take more time to train someone to do the task that it would take you to do it yourself- THE FIRST TIME!
Many small business owners, who are already so pressed for time, feel like they don't have time to train someone new even to do the simplest task.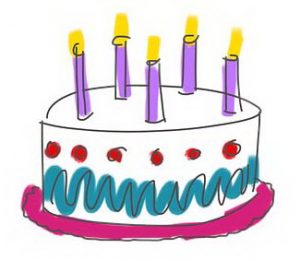 To bake with children and not get frustrated requires a mindset that views the activity as an investment, an investment in the relationship, and in the future skillset of the adult they will become.  Your business requires the same types of investment.  Taking a little bit of time now will contribute to long-term overall success.  These are the concepts I teach in my training and support program The Outsourcing Success Academy.  There are 4 programs to choose from, from free all the way through to top end one-to-one support with me.
If you need support services, we at Virtual Works work with business owners who are ready to take their business to the next level and free up their time to focus on tasks that build their business, or just have more time to bake with their kids.  Ask us how!