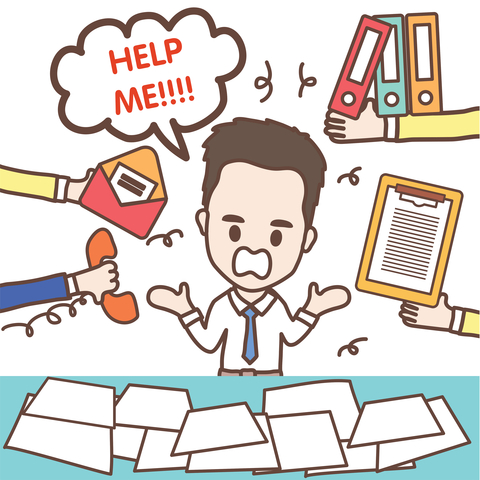 Time is valuable, whether that time is spent developing the next greatest product, providing services to help others, or taking time to yourself.  Either way, this valuable time during a business professional's work hours would be best used providing the services that they specialize in, to maximize their business' value. It happens all too often that we need to take extra time to complete the multitude of administrative tasks required to keep a business up and running. The unfortunate reality is that those extra tasks dip into potential billable hours and usually your personal life.
The shift to engaging virtual services to complete these administrative tasks has become more common and many business professionals are seeing the benefits. The use of virtual services has been embraced by several industries.  Within the healthcare industry, e-visits, which according to the C.D. Howe Institute, saw a 100% increase between 2014 and 2016. According to Canadian Healthcare Technology, Canadians would use e-visits more often in this coming year if it was available and covered by their healthcare plan. In education, while distance learning has been around for some time it has adapted and continues to be a viable form of education.  In Ontario, the Sioux Hudson Literacy Council uses online learning for its Good Learning Anywhere program, offering lectures and learning materials to those seeking to learn essential skills and upgrade in various subjects. You can find virtual services everywhere you turn in "virtually" every industry.
As with all virtual services, whether in health care, education,
banking, etc. virtual administrative services have seen an increase over the
past several years and continue to rise with the advancements in technology
opening more doors for further uses of these services throughout multiple
industries and markets. With further enhancements to technology, it is logical
that the "virtual shift" will continue.
In our blog post, "The High Price of Doing the Paperwork", we
discuss the high price of being your own assistant and the costs associated
with taking care of your own administrative tasks. So, if you are interested in
the growing trend to maximize your billable hours and are
Interested in finding out how a virtual assistant can help your business?  Contact us for a free consultation!
Stay tuned for an upcoming "WUT?" newsletter (sign up here) on March 27, 2019, where we address some tips for presentations.