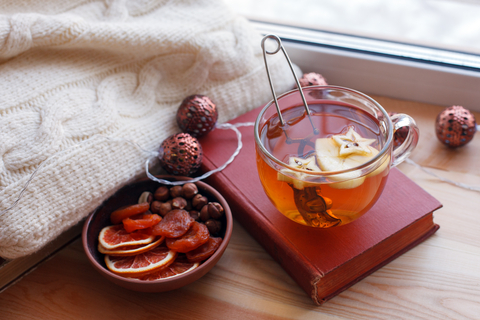 In May 2016, we discussed un-plugging from the virtual world including from media, and from work, as I do in the summer to take some much-needed time off at a cottage in the remote Quebec countryside for a week of peace and quiet.  Upon my return, everything is still functioning, even though I've taken a full week to un-plug. 
As I mentioned in the article, I spend the entire week reading, knitting and writing. I love to kayak on the lake most mornings when the water is still. It's very peaceful and lets me just think about things without all that day to day noise in my head. Some might say that I'm downright lazy during my week off. Is that okay? Yes, it certainly is because I deserve it. Do I miss technology when I'm at the lake? No, because I don't need it there.
Now this fantastic evidence of life balance has worked for many years, but this year may be a little different due to the current global pandemic.  Depending on what the next several months bring, going to the cottage may not be possible. However, un-plugging is even more important now as we all need a break from work and the media's constant reminder of current events. 
So, how can we safely accomplish "un-plugging", if we can't go anywhere? Let's look at how we can all safely "un-plug" with a modified staycation!
In some instances, to "un-plug" may not be in a literal sense as this year's "staycationers" may find certain online activities relaxing. Even if one chooses to go online that doesn't mean they need to be online for work or be constantly bombarded with the news. It might mean to just enjoy the non-working and non-worrying time.
For those that are making the attempt to relax and take a break from work and media, the staycation activity might depend on what each individual enjoys that can be reasonably done from home. Whether by themselves or with family in the house there are a variety of ways to relax such as spa-at home days, reading, creative projects, music, further learning or games. No matter what the relaxing activity there are plenty of ideas out there to get the staycation started!
While the suggestions below may require some online research to get started, once the information is found there is a choice to shut off this technology or enjoy it depending on the person. Maybe they are a true "no tech staycationer" or maybe they "un-plug" while playing online games, watching movies, listening to music and so on. No matter what the "staycationer" likes to do, they should just do it whole-heartedly.
In the spirit of getting the staycation underway, here are a few resources if you are not sure what to do!
Want to relax in your personal spa? The PennyHoarder has some fantastic ideas for creating materials for a spa at home and as a bonus creating some of these can be considered a little project!
Do you have a creative side and would love to work on something, but are not sure what? DIY Projects has a few ideas to check out. Maybe you just want to enjoy art or music from home, but don't have access to great works of art or music. Check The Guardian's list of virtual museums and art galleries, Billboard's and Glamour's lists of virtual concerts and performances. Even orchestras have live performances online as listed on classicalfm.
Do you just want to learn something to keep your brain moving, or you miss the library? There are a number of open university courses out there to get you thinking and OpenLibrary is an excellent online library if you are just looking for something to read.
Or maybe you want to get up and get moving, take a look at Runtastics 28-day at home workout.
It doesn't matter how you "un-plug". What matters is that you bring yourself to a place of relaxation and contentment, while staying safe.
Have a wonderful staycation everyone!
Sign up for our upcoming WUT? Newsletter by April 22, 2020, for some tips to stay fit while indoors and working at a desk.