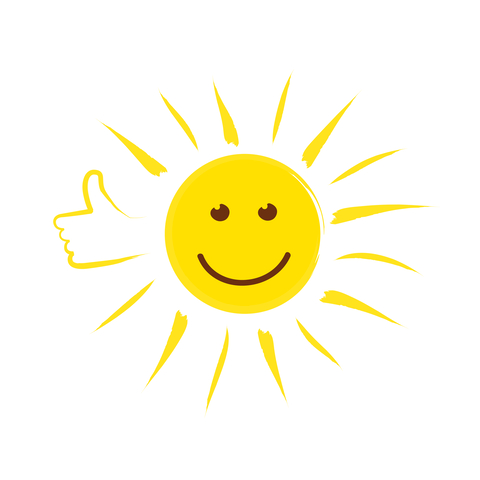 About a year ago we released a WUT? (Wednesday's Useful Tip) addressing the Winter Blues and provided some tips to stay motivated during the winter months. As we are still in the grips of winter, it felt appropriate to bring these tips to the Virtual Works Blog!
Are there times during the winter months where you feel under the weather [pun intended] from a mental health standpoint? While winter can be a beautiful time of year, it may not always be great for everyone.
This article will provide some tips for handling the winter blues, but we understand it is easier to have the intention to make ourselves feel better than being able to put it into practice. You're not in this alone! If at any time you need a little more than the information below can offer, reach out and speak with someone, a friend or family member or seek external resources. Remember, we all need a helping hand sometimes and if you need to speak with someone the Canadian Mental Health Association who has the resources ready to help you.
During the winter, some people experience the winter blues or Seasonal Affective Disorder (SAD). It is generally thought to be brought on by a reduction in the hours of sun we experience during this time of year. Compared to the summer seasons, winter has much shorter days and since we are inside more often because of the cold we don't get the same amount of light as we do when we are outside in the summer.
SIGNS OF THE WINTER BLUES:
Some examples of things one may be feeling during the winter blues could be:
• Lack of motivation and loss of interest
• Low energy
• Difficulty sleeping
• Difficulty concentrating
With these useful tips, let's beat the winter blues and gain back that motivation that was once driving you throughout your day!
CREATING YOUR OWN SUNSHINE: There are different artificial light sources to simulate the sunlight you would otherwise get during the summer months and you can use this light therapy as a way to beat the winter blues.
SMALL ACCOMPLISHMENTS: Taking a small amount of time to complete small manageable tasks, recognizing each task as an accomplishment and a small step to a larger goal of feeling better and improving the environment around you, can be a wonderful boost to motivation. Perhaps this can be as simple as doing something nice for yourself, like taking time out of your day to read that book you have been meaning to get to or have a nice bath to relax or focus on creativity. Things that take you out of your regular routine can help. Remember, don't stress about it, if you don't accomplish it today, try again tomorrow.
HEALTHY EATING: Foods that contain the minerals and nutrients to get you through your day not only have an effect on your physical health but can also be beneficial to mental health. Some ideas may include choosing homemade meals instead of take-out and adding in more whole foods. For those who have a busy day ahead of them, try preparing meals and snacks the night before to avoid grabbing foods during the busy workday that may not be as healthy.
STAY ACTIVE: Being active for 30 minutes per day is known to give plenty of people a boost of energy, confidence and provide an overall improvement to their mental and physical well being. Try whatever activity works for you, the gym, yoga, even bundling up and taking a walk. This leads us to our last helpful tip:
EMBRACE THE COLD: The bitter cold is not something many of us want to feel, but humans can thrive in an outdoor environment. As the winter is tucking itself in for a little while, there is no getting away from it we may as well embrace it by getting out there and enjoying what it has to offer such as skiing, snowshoeing, skating and even bundling up for that walk. On your own or bring a friend.
So, to all of the chilly and hibernating folks out there, spring is around the corner!
If you would like to obtain a copy of our Remote Support Tip Sheet, you can subscribe through our website!