FULL-TIME OR AS-NEEDED SERVICES: HOW CAN WE SUPPORT YOU?
Associations and Social Enterprises across North America trust Virtual Works (Total Office Management) to provide customized full-time or as-needed secretariat services. Whether you need administrative, financial, or other kinds of secretariat support, our team of experienced professionals is ready to assist you.
Our virtual structure allows us to meet the unique challenges of association management at a fraction of the cost of traditional secretariat services.  Our meticulous attention to detail (and dollars) has been helping our clients become more proactively efficient and cost-consciously productive for over 17 years.
ADMINISTRATIVE, FINANCIAL AND OFFICE MANAGEMENT SOLUTIONS
TO HELP YOUR ORGANIZATION THRIVE
Virtual Works (Total Office Management) can help you and your executive team:
optimize time and resources
focus on priorities
capitalize on opportunities
enhance networking initiatives
plan and participate in strategic events
strengthen new and existing relationships
collaborate effectively with stakeholders
develop educational content
facilitate knowledge exchanges
promote projects and achievements, and much more
Contact us to discuss how Virtual Works (Total Office Management) can become your customized, budget-conscious secretariat solution.
Virtual Works (Total Office Management) is pleased to offer professional administrative and management services in the following areas

Preparation and distribution of membership reminders, welcome kits, newsletters, etc. Website password resets. Courteous and timely response to inquiries via all communication platforms.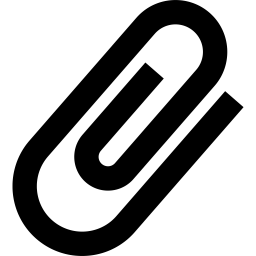 Comprehensive virtual support regarding finances, administration, day-to-day operations, events, membership, committee initiatives, etc.

Expert management of event planning, day-of registration and support, and follow-up tasks from a financial, administrative and organizational perspective.

Regular website maintenance including content, executive lists, forms, sponsors, visuals, reporting, etc.

Online membership and subscription management, donor management, event calendar, event registration and ticketing, billing, member directory platform, etc.

Management of member lists including new memberships, renewals, lapsed memberships and exit surveys. Preparation of membership reports, etc.

Pre-meeting preparation and distribution of agendas, reports, etc. Attendance of meetings and professional minute-taking. Post-meeting organization and distribution of action items.

Timely and accurate management of bookkeeping, banking, budgeting, financial reporting, year-end activities, file back-ups, archives, etc.

Customized financial, administrative and organizational support for one-time or ongoing committee initiatives.
READY TO PUT VIRTUAL WORKS TO WORK FOR YOU?
If you:
know what you want and have a clear vision of your future
manage your association authentically and ethically
are eager to integrate electronic tools and remote support into your workflow
value collaborating with a professional virtual team
Contact us for a free consultation to discuss how Virtual Works (Total Office Management) can help you achieve your association's objectives.
Let's talk about your overhead.