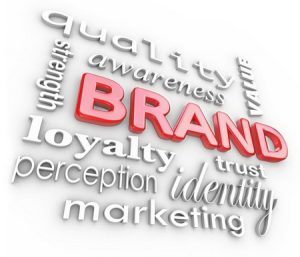 Our guest blogger is Loreto Cheyne of Lola Design.  Summer is a great time to work on your branding and marketing gear, getting ready for the busy 4th quarter…
After what seemed like an endless winter, summertime's here, and that means joining colleagues at a patio, leaving the office early, and honing your BBQ skills. It's a nice fantasy-but if you're a business owner, it means if there's any downtime, you'll likely be catching up on the marketing projects you had hoped to tackle much earlier in the year.
You may not have days on end to devote to marketing catch-up. But if you can organize your projects and time, here's three things that will let you communicate a little easier in the fall and have you ready for more marketing and networking:
1) Update your business cards. I'm always going on about the importance of your business cards, and with good reason. If social media is part of your marketing mix, be sure to have your contact info on your business card. You can:
add the actual URL (ex. www.linkedin.com/in/loretocheyne)
simply use the social media icon (blue "bird" for Twitter)
incorporate a QR code that when scanned takes readers to your blog.
2) Take a look at your marketing calendar and review major events coming in the fall. If you have a conference or a tradeshow you have already committed to, this is the time to do the prep work. If your tradeshow is October 1, don't wait until September 25 to get your signage ready, or your rack cards, or sellsheets. Get ahead of the game now so you can do it right, proof properly and avoid rush charges. That way they are done, printed, and you can forget about them.
3)  Do a logo inventory. Is your logo still working hard for you? Because if it isn't, now is the time to alter it, or completely redo it (not a week before your new ad campaign is launched). Find a designer you can work with (I will be glad to set up a consultation with you) and be sure to discuss your needs, likes, dislikes, deadlines and budget. Be realistic. Make sure your logo is created as a vector file, which will give you the most versatility over the long run (that's an Illustrator .eps or .ai file).
These three marketing communication tips should give you plenty to fill up those pockets of "spare time" you may have this summer!
Loreto Cheyne is the principal and owner of Lola Design, an Ottawa-based graphic design studio. To book your complimentary consultation, email loreto@loladesign.ca
Website:www.loladesign.ca