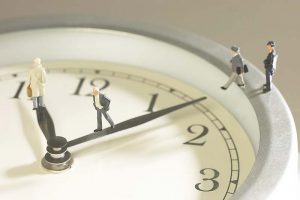 Remote support was pretty much non-existent 25 years ago. Facebook didn't exist 20 years ago. Times, they are a'changing…
Remote work has grown in popularity over the last 5-10 years and more so with the pandemic we've been dealing with the past 2+ years, it's become a necessity. The Internet and evolving technology drive the ability for remote support workers to be just that: "remote".  That can mean being remote locally or remote internationally; it can mean telecommuting for employees or freelancing as a contractor from anywhere on the planet for clients anywhere on the planet. The world has become larger and smaller at the same time: larger because remote working can easily tap into new markets around the world and increase competition (which can be a good thing); smaller because it takes less time and cost to do so.
It wasn't too long ago that the average person didn't know too much about video meetings or needed an international calling plan. Today, companies are expanding their enterprises globally without ever leaving their hometown; hiring remote employees who are local to new markets gives enterprise an edge. While this can be a very cost-effective way to conduct business, it takes more than just hiring people to work for you; it takes a thorough review of all factors that come into play for all stakeholders. It's important to know the legal and accounting aspects of these relationships as well as being mindful of language barriers of both employees and clients.
Even in spite of the pandemic, the world is open for new opportunities.  With ever-evolving technology and lower costs to connect, open your mind to the endless possibilities that are happening around the world and around the clock.