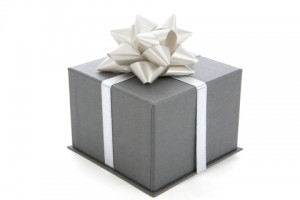 "Before the pandemic, I was making arrangements for my summer holiday to the U.K.  Among those many arrangements and bookings I had to make, two stood out in my mind – each of which are a great example of customer loyalty, how to build it and how to lose it quickly.
The first experience was with a large, well known mail order firm in the U.S. I had purchased travel clothing for my trip and not everything fit well so I had to return a few things. The return slip was easy to complete and advise what I wanted done with the returned items.
Rather than me hunting all over the house for a copy of their catalogue, they included one with the order so it would be easy to find substitutions if I wanted. They included a pre-printed return label within its own folded card with instructions. These few easy to do steps made the return of the clothing really easy and hassle free to the extent that I just had to fill in the sender address on the label, tape up the box and drop off at my local post office. It was almost a joy to return the things I didn't want. Will I purchase from them again? Absolutely!
The other experience was with a tour operator for an excursion of a now well-known castle in Britain. I had made the booking back in March and I was so happy that the date was available as it was going to be one of my last days in Britain – I really lucked out! I was so looking forward to it even though it was 6 months away.
In May, I received a notice by email that my booking was cancelled and asked what other date would I like to choose? I replied by saying it was the only date I was available for the tour and requested that my money be refunded. I waited a week and sent them a reminder. A couple of days after that, they requested my PayPal account address. A week later I checked my account and there was considerably less money in my account than the original amount I paid. There was no explanation by email for the difference. I researched their website to see if there was a cancellation policy, none to be found. I emailed again advising what I had paid and what I had received as a refund and requested they remit the difference immediately. Will I purchase from them again? Absolutely not! Will I recommend them? Not a chance.
In both these situations, the return process is handled by using a few simple steps to keep the customer (me) happy and coming back. One of them has it perfected; the other has a lot to learn!
Do you have any customer loyalty examples to share that we can all learn from? Please comment and feel free to social share below. Thanks!