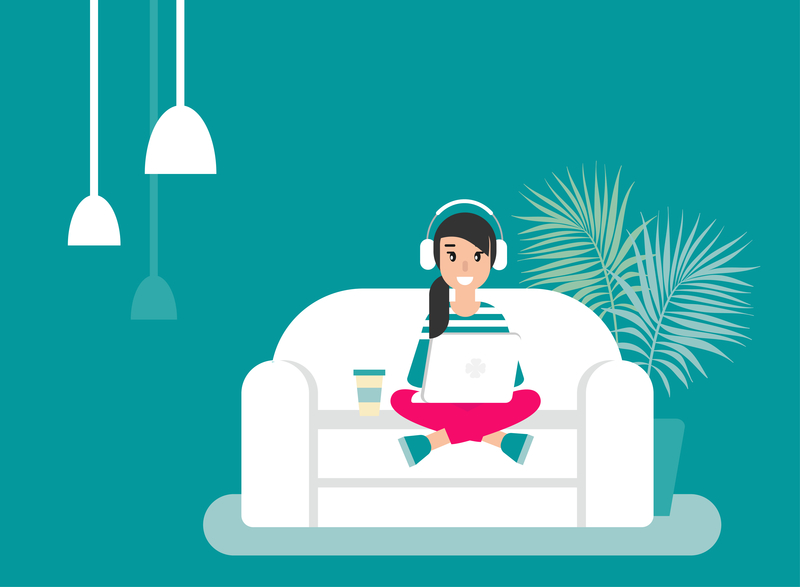 Over the past several years the physical landscape of the
traditional office space has changed to evolve and promote productivity of its workers.
Ergonomics assessments, increasing natural lighting and working with flexible
schedules are examples of changes that have helped in this regard, but what if
your employees are finding they are more productive outside of the office
environment?
While some companies have successfully integrated the ability
for workers to work from home where feasible and as shown in this Globe and
Mail article,
some managers and leaders find it challenging to manage workers that are not
located on the company's site. Many times, there is a trust issue between
management and employees or hired virtual workers that need to be dealt with to
allow a successful off-site arrangement to work.
A common question that we hear is "How will I know if the work is being done right, or being done at all?"

The simple answer: Outcomes and Results
The proof is in the pudding as they say. This may be accomplished by setting goals for the day, week, and month for the off-site worker to meet and if actual time worked is a concern, the worker can submit a weekly timesheet either manually, or using time tracking software online. Stay tuned for an upcoming "WUT?" newsletter (sign up here) at the end of February where we look at some of the top five time tracking applications.
For the most part, when an off-site worker is trusted they may
feel more invested in a company that understands the importance of working
off-site and may want to have their best work shine through in those results
and outcomes.
So if you are on the fence, about off-site work here are just a
few benefits to these sorts of arrangements:
Your very valuable time. The day of a manager or leader can be packed,
with all employees in the office valuable time is taken by "doing the rounds"
to check and see what everyone is up to, but is there a value in this?
Workers that have opted for
off-site work tend to be more productive, as there may be things within the
office environment they find distracting, or may just work at a different pace
and timeline than what has been established as the norm.
Workers that have opted for
off-site work and have been given the opportunity to do so may have greater
respect for those they are working for, as they may feel they are being
understood.
Many off-site workers tend to
find a better balance of their social commitments and work with less
absenteeism.
Communications with your
off-site worker are as simple as picking up the phone, sending an instant
message, sending an email, or starting a Skype conversation.
If you are wondering what a day in the life of a virtual worker
may look like, check out this previous post illustrating the balance this virtual
worker feels in "The Remote
Workplace".