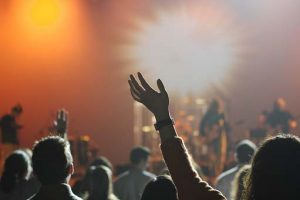 One of my favourite business books is "Raving Fans – A Revolutionary Approach to Customer Service" by Ken Blanchard and Sheldon Bowles.  Published in 1993, the concepts in this book are as relevant today as they were then – perhaps even more so. One of the best ways to increase customer retention is to simply over deliver whenever possible. Giving your customers or clients more than they were expecting is a great way to keep them returning to your store or website (read: "raving fan").
Who doesn't like to get free stuff?
How can you over deliver to your customers as often as possible? Here are some unique customer service ideas to get you started (not surprisingly, it's the little things that count and it doesn't have to cost much).
Give your customer a bonus, this could be a sample product, access to a coaching call or access to a private mastermind;
Send them an article or a website link about something you know they're interested in;
Offer your customer a coupon for a discount on their next purchase. This also helps to get your customers visiting your store or website again. You could also offer a free sample, a consultation or a buy one get one free;
If you offer a service, the best way to over deliver is to get the project finished ahead of time. Beating deadlines is a wonderful way to add value to your own offers and gain lifelong customers;
Small gestures can go a long way in gaining appreciative customers. Sending a handwritten thank-you note by regular mail is one way to achieve this. Other small gestures include sending birthday and anniversary cards, or any number of other card ideas. (Tip: 'Lumpy mail' gets opened more often than flat mail…)
Why not set up something such as a Customer of the Month or Customer Shout Out. Here you would thank your customer or highlight something they did that you thought was really cool;
Invite them on an outing at your cost and go with them – a round of golf, a cycling trip, concert, festival. This is a fantastic way to build rapport with your customers and shows them you care.
Don't forget to celebrate with your clients and customers and even fellow business owners. If they win a new contract or make a significant improvement in their business, send them a card or small gift. This sends the message that you're paying attention.
Another fantastic way to over deliver to your present customers is to network with other business owners. Refer local businesses that offer quality services and products, which you do not carry. By doing this, you create resources for your customers and clients and you also help support local business. Always be sure to check out these sources first though because your reputation is on the line. You don't want to recommend a bad resource or product to anyone.