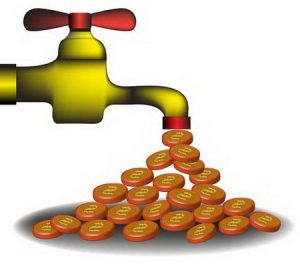 Did you hear the one about the customer and the plumber?  This is a classic anecdote that applies to more and more industries and professions as we realize that providing services is not about trading time for money.
Customer: "Hello, I have a problem with my bathroom plumbing and I need you to come over."
Plumber: "What seems to be the problem?"
Customer: "Well, when I flush the toilet, the kitchen faucet drips."
Plumber: "I'll be over this afternoon to have a look."
The plumber arrives, inspects the plumbing in the house, checks out a few things, flips a few switches, tests the system and fixed the problem in about 15 minutes.  He presents the customer with the bill.
Customer: "$600 to do 15 minutes work?!?!"
Plumber: "It took me 10 years to learn how to do that."
There's more to services than just trading time for money.  What about all the years it took to get your education, training and credentials?  What about your life experience?  The time and effort it took you to build your organization?  You're worth so much more than dollars per hour. Think about it and share your comments.