Have you ever tried to make a decision and realized that you didn't even know how to decide if it is a good idea or not?
A friend recently told me about learning bookkeeping and reconciling bank accounts.  She found that she always had to keep in mind which piece of information was the "absolute" against which the other details had to be reconciled.  Without that absolute, she would start 'fixing' the wrong problem.  And find herself down the accounting "rabbit hole" and have to start all over with the Absolute in mind.
In the world of Canadian Military Operations, in mission planning there is always one Absolute against which everything is measured.  That is the "Commander's Intent".  No matter how dramatic the rescue, the difficulty of the maneuver, or the shininess of the latest gadget, if it doesn't meet the commander's intent, the decision becomes a non-issue.  There is no debate.
This leads to a clarity that is needed when leading in an environment that is dynamic, changeable and active.
You, as the leader of your business, need to make a decision, it is always important to have clarity of purpose, and role.  Where do you fit in the industry in which you are positioned?  What is your unique offering to the marketplace that sets you apart?
Until you know that, every decision becomes difficult and subjective.
What if you are thinking about expanding your product line?  What sets you apart in your market is that your products are handmade with great care by local artisans?  What if WalMart calls and says they want to stock your product, but they need a volume you cannot fulfill in your usual handmade process.
You now have a choice, in order to fulfill the needs of a contract with WalMart, you may need to abandon the 'handmade' nature of your product line.  Clarity of vision allows you to keep in mind the 'intent'.  Regardless of what you decide, with a clear goal, and defined ideas about where you want to be in the future, these decisions become more simplified.
READY TO OUTSOURCE BUT NEED GREATER CLARITY?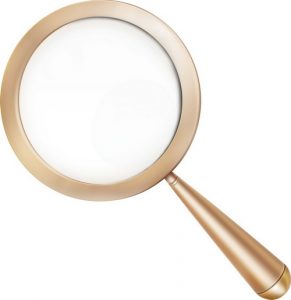 At Virtual Works Inc., we're helping business and association leaders just like you comb through the clutter, understand how and when to delegate, and achieve optimal efficiency. Our Clarity Program provides a 4 module webinar series, reference e-book, "What I Need" (WIN) Worksheet and reusable Workbook to help you narrow down your outsourcing needs.  Included in this one-time purchase is ongoing support through our Private Facebook Group.
Empower yourself: Sign up for the Clarity program and discover how to make the right outsourcing decisions.