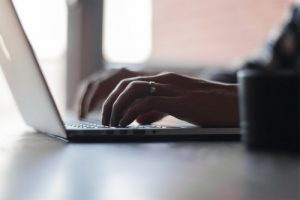 (Author's note: this newsletter edition was so popular, I've been asked to re-post it on my blog!  If you want to get our "WUT?" Wednesday's Useful Tip sooner, sign up on our home page and get a free article on outsourcing with our thanks)
Did you know personal branding is an essential part of your business strategy?
Summer is nearly over and it's time to start thinking on how you are going to get those clients or contracts.  Personal branding is critical to entrepreneurs. The more you are recognized, the more work you will have.  Here are some helpful tips to get you on your way:
Decide who you want to be: develop a vision of how you want to be perceived. Who are you? How do you want to be seen? The look and feel of your personal brand will depend completely upon the industry you're working in. Develop a look and feel that goes with your business.
Pick the right tools: hiring a graphic designers or website builders are great assets to building your image. Giving these professionals a chance to add their own eye catching personal touches to your image will give you higher exposure. In certain sectors, your personal brand can be as important as your resume.
Find out who else is out there:  if your personal brand doesn't match up to the competition then you may find yourself missing out on the best contracts. When establishing your personal brand, it's essential that your image is more attractive than your competitors. As well as creating an impressive look, you also need to ensure that you can deliver more than anyone else in your field.
Use social media:  using multiple sites and applications will help you to develop your profile and attract attention to your personal brand. Some social media sites have started working together so you can combine your online activities and ensure that you get noticed in a variety of circles.
Stay up-to-date: if you put the effort into establishing your online brand keep your websites and social media pages up to date and as fresh as possible. Having an out-of-date page can be damaging to your online image, and could mean lost business to your competition.
We now have openings for Total Office Management clients!  If you've been procrastinating, check out the new packages page and our new Gold, Silver and Bronze packages.  Or, you can choose a custom package to get those one-of projects out of the way for good! Let's talk! Head over to the contact us page to schedule.