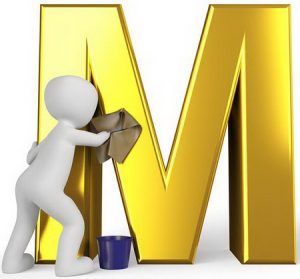 Many business owners start off with a great idea that will change the world and, through time and effort, they will evolve personally and professionally to be the best in their field.   Though you might not think of it these terms, what they are actually doing, actually reaching for, is "mastery".
You know this, because you work day and night, you have put in the hours of work, training, research, and sweat.  I don't have to tell you that becoming the master of business requires hard work.  Malcom Gladwell would tell you that it takes 10,000 hours of "deliberate practice" to master a skill.
Imagine watching the best Formula One driver, or the most incredible ballerina.   They make their chosen trade look so easy, and accessible.  It is only when you attempt to duplicate the complex beauty of the Dance of Sugar Plum Fairy (reported to be one of the most difficult roles to dance), or harness the 1000 horsepower around a turn pulling 3 G's in a Formula-1 car, you realize that just because something looks easy doesn't mean it is.
And that may be true for something like ballet or the violin where the skill is quantifiable.  Becoming a master in your field of business however, is much more than "time in" on any endeavour.
As I look around there are any number of businesses supplying goods and services to their customers in thousands of industries.  What separates the successful from those who have become a master at their industry is a gritty combination of discipline, hard work, humility and generosity.  Most of us would agree with the first three, but generosity?
There's an old adage, "if you want to learn something well, teach it to someone else". In order to teach well, it requires that you face your presuppositions about things, unearth those ideas that you didn't even realize you believe.  Being the master of any subject (even one that you invented) requires you to be able to objectively look at whatever you're doing and seeing ways it can be improved.   To teach someone else what you know requires a certain generosity. After so many years of defending your own turf, that can be difficult, but that generosity has the reward of unearthing flaws in your system in order to improve them, and you cannot master what you think is perfect.